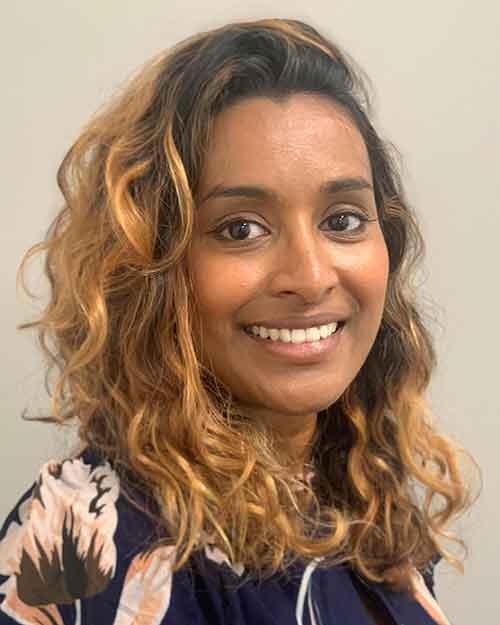 Dr Aruvi Thiruvarudchelvan

BLibStud(Hons) MBBS (Hons) FRACP
Respiratory and Sleep Physician
Dr Thiruvarudchelvan is a Respiratory & Sleep Physician. She is a graduate of the University of Sydney having completed a degree in Psychology before studying Medicine. She completed her specialist training at Concord Hospital, Bankstown Hospital and St Vincent's Hospital Sydney. She currently also works as a Respiratory and Sleep Consultant at the Sutherland Hospital.
Her area of interest includes broad including persistent cough, difficult-to-control asthma, pneumonia, and other complex pulmonary pathology as well as general sleep pathology, including snoring and obstructive sleep apnea.
Book an appointment
Please complete the form below and a member of our team will contact you shortly. Alternatively, call us on 02 9805 3000. Please ensure you have a referral from your doctor. To download a referral form, click here.

Please note that the Woolcock Clinic is a fee-charging clinic and fees are charged at the doctor's discretion.