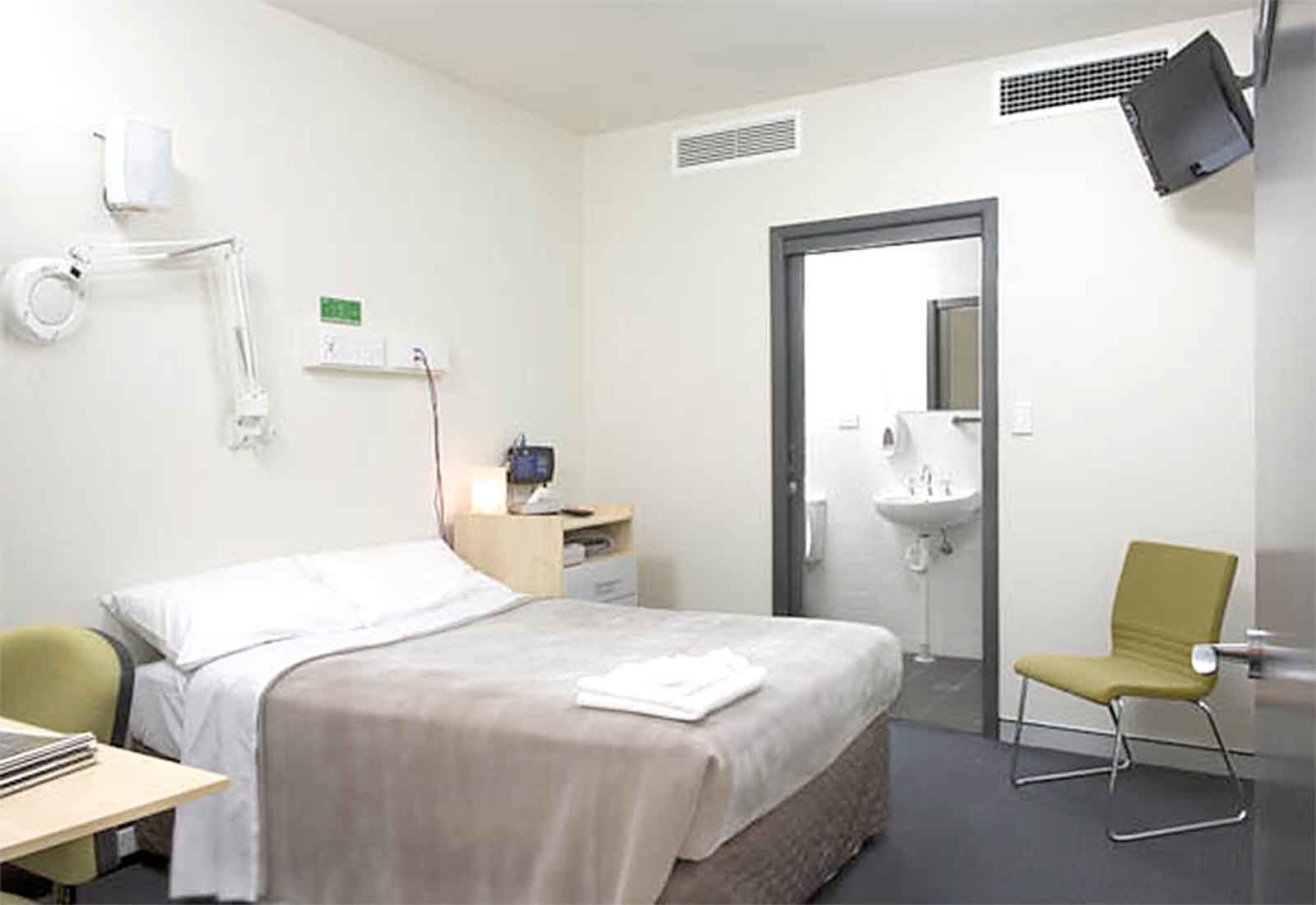 What to expect in a Sleep Study
BEFORE YOU ARRIVE
Pack a bag with anything you would normally take to stay overnight somewhere. This includes pyjamas or something to sleep in (t-shirt and shorts are fine, but please do not wear polyester), any medication you normally take, toiletries including soap and shampoo, and clothes for the next day.
Please arrive with clean hair. Do not use hair mousse or gel. Please remove nail polish or false fingernails, as they will interfere with recording your blood oxygen levels. No other special preparation is required unless your physician has specifically instructed you to do so (for example: cessation of medications). Otherwise, please try to have as normal a day as possible.
Please have dinner before you arrive or bring dinner with you. Microwave facilities are available.
You can use the bathroom during the sleep study. Please alert your sleep technician who will be happy to assist.
CHECKING IN
Check in at reception. You may be asked to complete some forms before being taken to the waiting room. Your sleep technician will show you to your private room.
Staff will show you the recreation room, where you are welcome to watch TV, have a hot drink, or eat your dinner (if you have brought it with you). If you prefer, you may wish to spend time in your room with a book or watch DVDs (a small DVD library is available) and you are welcome to bring your own DVDs.
During the evening, a sleep technician will place sensors on your head and body. These sensors will monitor you overnight. After the sensors have been applied, you are still able to move around until bed-time. There may be a short delay in the time between your arrival and the time of your sensor placement.
When it is time for bed, your sleep technician will apply more sensors and perform a series of checks prior to lights out.
In the morning, between 6:00am and 6:30am, the sleep technician will wake you and remove the sensors. You are then able to shower and patients are able to leave the Clinic at 7:00am.
AFTERWARDS
Once you have completed the sleep study the results are extensively analysed and a detailed report is provided to your sleep specialist. Your sleep specialist will discuss the results with you at your next appointment.
MORE INFORMATION
Book an appointment
Please complete the form below and a member of our team will contact you shortly. Alternatively, call us on 02 9805 3005 or 02 9805 3007 between 8.30am and 4.30pm. Please ensure you have a referral from your doctor. To download a referral form, click here.

Please note that the Woolcock Clinic is a fee-charging clinic and fees are charged at the doctor's discretion.
WHAT TO EXPECT DURING A Diagnostic Sleep Study
WHAT TO EXPECT DURING A DAYTIME (MWT/MSLT) SLEEP STUDY
What to expect during a cpap determination study
What to expect during a PAEDIATRIC SLEEP STUDY