Paediatric Sleep Clinic
The Woolcock is home to Australia's specialist Paediatric and Adolescent Sleep Service which assesses and manages all sleep disorders in children and teenagers.
Good sleep is vital for healthy growth and development in infants and children. However 70 per cent of teenagers have insufficient sleep thanks to the pressure to keep up with school, family and friends.
Children who develop sleep problems are prone to mood disorders, antisocial behaviour, growth delays and learning problems.
Our experts can diagnose and treat or manage all sleep issues, including obstructive sleep apnea, delayed sleep phase disorder, insomnia, restless legs syndrome, sleep walking and psychological and behavioural problems related to sleep. For more information please read our patient information brochure Sleep Health in Tweens & Teens.
Find out more
Book an appointment
Please complete the form below and a member of our team will contact you shortly. Alternatively, call us on 02 9805 3005 or 02 9805 3007 between 8.30am and 4.30pm. Please ensure you have a referral from your doctor. To download a referral form, click here.

Please note that the Woolcock Clinic is a fee-charging clinic and fees are charged at the doctor's discretion.
WHAT TO EXPECT DURING A PAEDIATRIC SLEEP STUDY
Other ways we can help
Online Sleep Management Program - SleepShack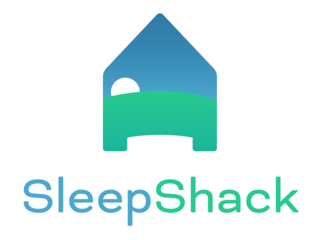 Sign up for SleepShack, a clinically proven, personalised online sleep treatment program for teens and tweens developed by our Paediatric Sleep Specialists, Dr Chris Seton and Dr Amanda Gamble.
Please visit sleepshack.com.au for more information.
Sleep Education in Schools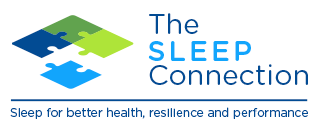 Get your teen educated at school. The Sleep Connection has developed a school education program to boost students' awareness of sleep deprivation and the effect it has on their lives. This program, a collaboration between Lisa Maltman and Dr Chris Seton, is designed to empower participants with the knowledge, practical strategies and tools to make better decisions regarding their sleep health. Advice on professional treatment options is also available.
Please visit thesleepconnection.com.au for more information.
* McKnight-Eily, Lela R., et al. "Relationships between hours of sleep and health-risk behaviors in US adolescent students." Preventive Medicine 53.4 (2011): 271-273.
Do you have a screenager AT HOME?
Watch our short video about a teenager addicted to their screen. Staying up all night messaging friends or gaming can cause sleep deprivation which has many debilitating side effects like learning problems, risk-taking behaviours, family disharmony, school absenteeism, poor self esteem, depression and obesity.