Lung Cancer Research Network
World-class researchers from some of Australia's best universities and hospitals come together at the Centre for Lung Cancer Research to form the Lung Cancer Research Network.
The Network, made up of over 20 research teams, forms a multidisciplinary group of basic and applied researchers and clinicians, with more to join as the centre expands.
At this one-of-a kind facility, researchers can share results and innovate faster, advancing the field of lung cancer diagnosis and treatment as has never been seen before.
THE NETWORK MISSION
Our Network has one vision; to develop innovative solutions that will improve the healthcare outcomes and quality of life for people suffering with lung cancer.
The Lung Cancer Research Network brings together teams from hospitals, universities, networks and medical research institutes to focus on a common goal – multi-disciplinary teams developing an integrated approach to studying and treating lung cancers.
The Network links researchers with clinicians and healthcare providers across five core areas: patient interface, mechanism of disease, drug discovery, modelling disease/drug evaluation and drug delivery and technology.
CENTRALISED SUPPORT FOR LUNG CANCER RESEARCH
The Lung Cancer Research Network is supported through the Woolcock Centre for Lung Cancer Research. This NSW State Health funded state-of-the-art-facility provides a research hub for network members, offers advanced data biobank storage and is a meeting place for our members. You can learn more about our Centre here.
LUNG CANCER RESEARCH NETWORK PROJECTS
These projects leverage the large Network of basic scientists and healthcare professionals working in the area of lung cancer and are broadly split into early diagnosis, therapy, improving quality of life and improving clinical care. These projects are classified as translational since we will rapidly translate findings and new discoveries to the clinic, to make a positive impact for those diagnosed with lung cancer.
Core translational projects:
Airway stents
Non-invasive early diagnosis
Innovative therapies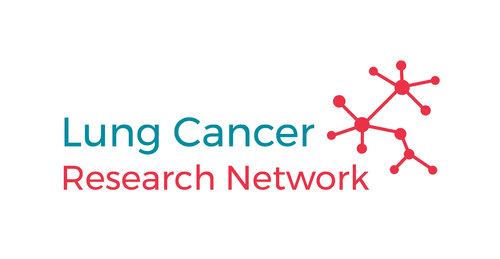 TRACK RECORD IN LUNG CANCER RESEARCH
The Network's founding research teams have a proven track record in research and clinical excellence.
They see 7,000 respiratory and cancer patients a year
They have published 2,200 peer-reviewed journal articles between them
Their research across cancer biology, drug discovery, drug delivery clinical management and treatment has attracted more than $120 million in grant income over the past five years
They have graduated more than 130 higher degree research students in the same period
With this experience and reach, they're perfectly placed to engage with patients, funders and industry to fuel desperately-needed growth in lung cancer research and lung cancer treatment.