Tess Hardman, who features in this video, passed away in 2020. We thank Tess for sharing her story with us.
WOOLCOCK CENTRE FOR LUNG CANCER RESEARCH
The Centre for Lung Cancer Research at the Woolcock Institute of Medical Research in Sydney is dedicated to understanding and treating lung cancer, offering high-tech facilities to promote large translational research programs within the field.
The modern, purpose-built research laboratory is changing the way a deadly cancer is diagnosed, treated and studied both in Australia and globally.
PARTNERING FOR A LUNG CANCER CURE
The Woolcock Institute of Medical Research is also home to the Lung Cancer Research Network, a team of world-class researchers from over 20 hospitals, research centres, universities and organisations who are united in the goal to better understand, treat and prevent this killer disease. The specialists come together to share data and launch large multidisciplinary projects to rapidly progress avenues of research.
The Woolcock Centre of Lung Cancer Research works with the Network to meet identified clinical and research gaps by promoting and coordinating large translational research programs.
Acting as a hub for researchers, the Centre provides tissue, cellular material and patient-related information with a dedicated biobank, data centre and a state-of-the-art laboratory for research projects.
MAKING A DIFFERENCE – NEW LUNG CANCER TREATMENT
With this centralised, coordinated and collaborative approach, the Centre and the Network are plugging the gaps in lung cancer research and discovering and implementing effective diagnostic tests, devices and treatments for lung cancers.
If you would you like to support our work, you can make a tax-deductible donation to our lung cancer research
A KILLER DISEASE – WHY RESEARCH INTO LUNG CANCER IS URGENTLY NEEDED
Australia's lung cancer facts make grim reading.
Lung cancer is the 4th most common cancer in Australia and has the highest mortality rate
More than 13,000 Australians are diagnosed with it each year
It kills more women than breast cancer
Unlike breast or prostate cancer, lung cancer has no diagnostic tests for early detection
It is the leading cause of cancer in the Aboriginal population
Just 15% of those diagnosed with lung cancer are still alive five years later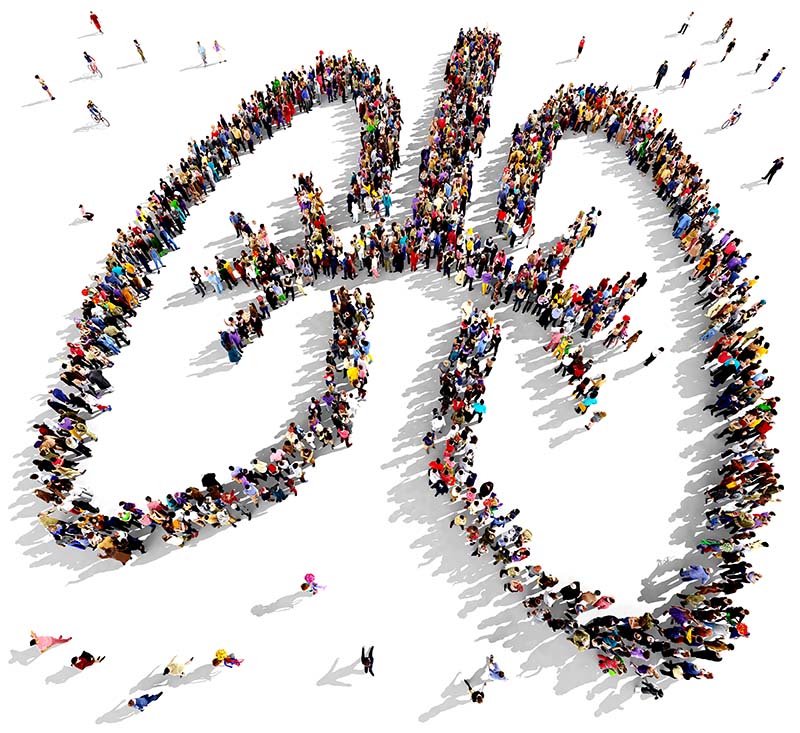 SOCIAL STIGMA – SMOKING AND LUNG CANCER
Despite these alarming statistics, lung cancer carries a stigma that makes it a taboo subject. This is likely due to its links to smoking, even though studies show 35 per cent of lung cancers in women are not smoking-related.
Associations like the Lung Foundation Australia have initiatives to raise public awareness of the cancer, but there isn't sufficient funding or a concerted effort to develop new diagnostic tools, understand the mechanism behind the diseases or find treatments.
With its truly translational approach, this world-class Centre will bring lung cancer research and lung cancer treatment to the forefront of cancer research globally and in Australia.