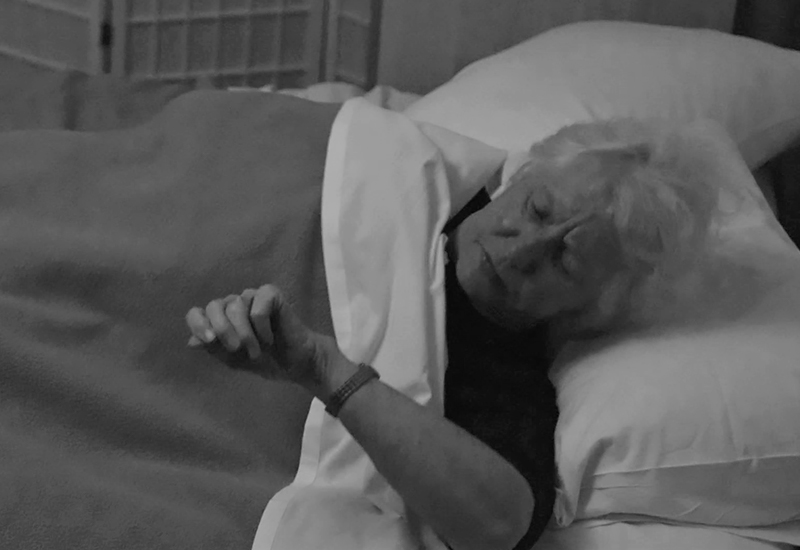 How are sleep, ageing and dementia linked?
It is increasingly recognised that various disturbances of the sleep or circadian (sleep-wake) systems are linked to brain degeneration in ageing, with recent research suggesting these relationships are likely to be bidirectional. With our collaborators at the Brain and Mind Centre, University of Sydney we are conducting a number of research studies examining the relationship between sleep, cognitive functions and neurodegeneration.
Sleep is important for learning and memory processes and disrupted sleep may underlie changes in cognitive functions that occur with older age including memory impairment. Our high-density electroencephalography (EEG) facility housed at the NeuroSleep NHMRC Centre of Research Excellence at the Woolcock Institute of Medical Research, allows our team to use novel approaches to examine the neurophysiology of sleep.
High-density EEG is a non-invasive technique that uses a special sensor net worn on the head to record detailed brain activity during sleep and wakefulness from 256 electrode sites. Using this innovative technology we can examine brain waves during sleep and to understand the impact of sleep disturbance on cognition and sleep-dependent memory processes.
In July 2022, we established the Centre for Chronic Diseases of Ageing, which will be undertaking research into chronic health conditions common in ageing.
We are currently recruiting volunteers for our sleep and memory research. If you would you like to have a cognitive assessment and take part in an overnight sleep study to help us better understand the impact of sleep on brain functioning, please click below.
WE CAN HELP YOU
Get your dementia treated by the best at the Woolcock Neurosleep Clinic, a world-leading medical centre specialising in the diagnosis and treatment of sleep disorders, neurodegenerative and/or mental health problems. Our dedicated clinicians are at the forefront of international health research, ensuring our patients get access to the very latest approaches in care.

Woolcock NeuroSleep Clinic

431 Glebe Point Road
Glebe NSW 2037
Book an appointment


For bookings with a Respiratory and Sleep physician please click here to book a consultation. Please ensure you have a referral from your doctor. To download a referral form, click here.
If the doctor you wish to see is not listed online, please call us on 02 9805 3000 or complete the form below.
Please note that the Woolcock Clinic is a fee-charging clinic and fees are charged at the doctor's discretion.