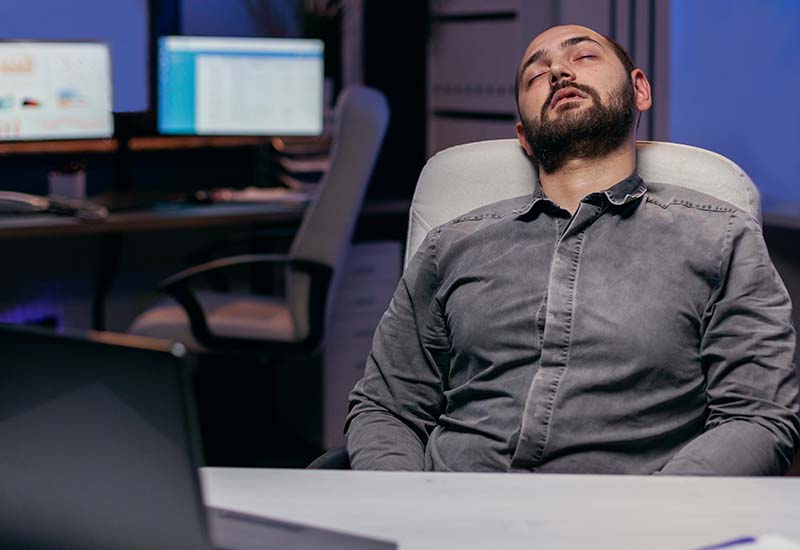 What is NARCOLEPSY?
Narcolepsy is a chronic condition characterised by excessive daytime sleepiness and uncontrollable bouts of sleep. It is caused by an inability of the central nervous system to appropriately regulate wakefulness and sleep. As a result, there is intrusion of REM sleep (dreaming sleep) into wakefulness. Approximately 60-70% of patients with narcolepsy also suffer from cataplexy. Cataplexy is a temporary loss of muscle tone in response to emotional stimuli.
Narcolepsy affects roughly 1 in 2000 to 3000 people and affects men and women equally. The condition is usually diagnosed between the ages of 20 and 30.
Little is known about the mechanisms that underpin this disorder, but it has been discovered that patients with narcolepsy and cataplexy have low or undetectable levels of a particular neurotransmitter, Orexin A, in the fluid surrounding the brain.
Please click here for further information about narcolepsy.
WHAT RESEARCH ARE WE DOING IN THIS FIELD?
The Woolcock Institute is currently collaborating with researchers at Stanford University in the USA through an international study called Genome –Wide Association and Blood Marker Study in Narcolepsy.
Diagnosing narcolepsy is often difficult and time consuming. By examining the blood of patients with narcolepsy, we hope to identify the genes, proteins and other biomarkers associated with the development of narcolepsy. The aim of this study is to improve and simplify the diagnosis of narcolepsy in the future through a routine blood test. Ultimately, by understanding the disease we will be able to develop new approaches to treating this disease.
WE CAN HELP YOU
Get your narcolepsy treated by the best at the Woolcock Clinic, a world-leading medical centre specialising in the diagnosis and treatment of all sleep and breathing disorders. Our dedicated clinicians are at the forefront of international sleep and respiratory research, ensuring our patients get access to the very latest approaches in care.

Our inter-disciplinary approach allows patients to be treated under one roof at our state-of the art facility in Glebe, Sydney.
Book an appointment
Please complete the form below and a member of our team will contact you shortly. Alternatively, call us on 02 9805 3000. Please ensure you have a referral from your doctor. To download a referral form, click here.

Please note that the Woolcock Clinic is a fee-charging clinic and fees are charged at the doctor's discretion.