Professor Ann Woolcock (1937–2001) established our research institute in 1981. Originally called the Institute of Respiratory Medicine, in 2002 we were renamed in honour of Ann.
Our achievements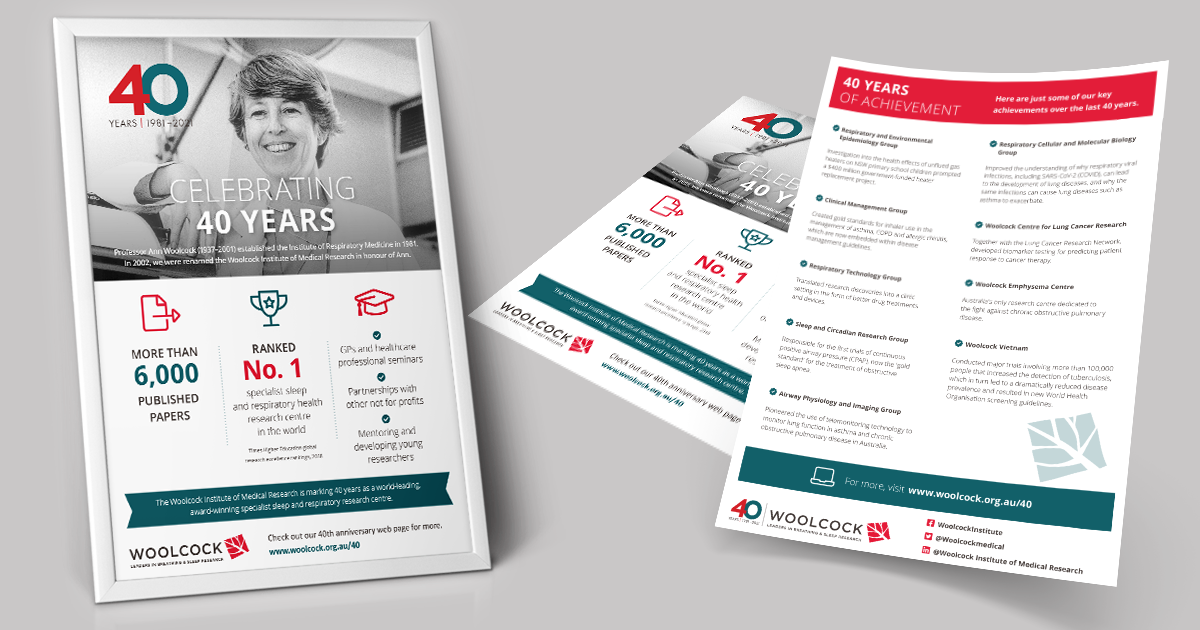 Living up to Ann's vision, the Woolcock has been a trailblazer in researching and treating debilitating respiratory and sleep disorders.
Our 200 researchers have published over 6,000 papers on major scientific developments such as life-saving TB treatment, new lung cancer biomarkers, and improved guidelines for asthma treatment.
Blasts from the past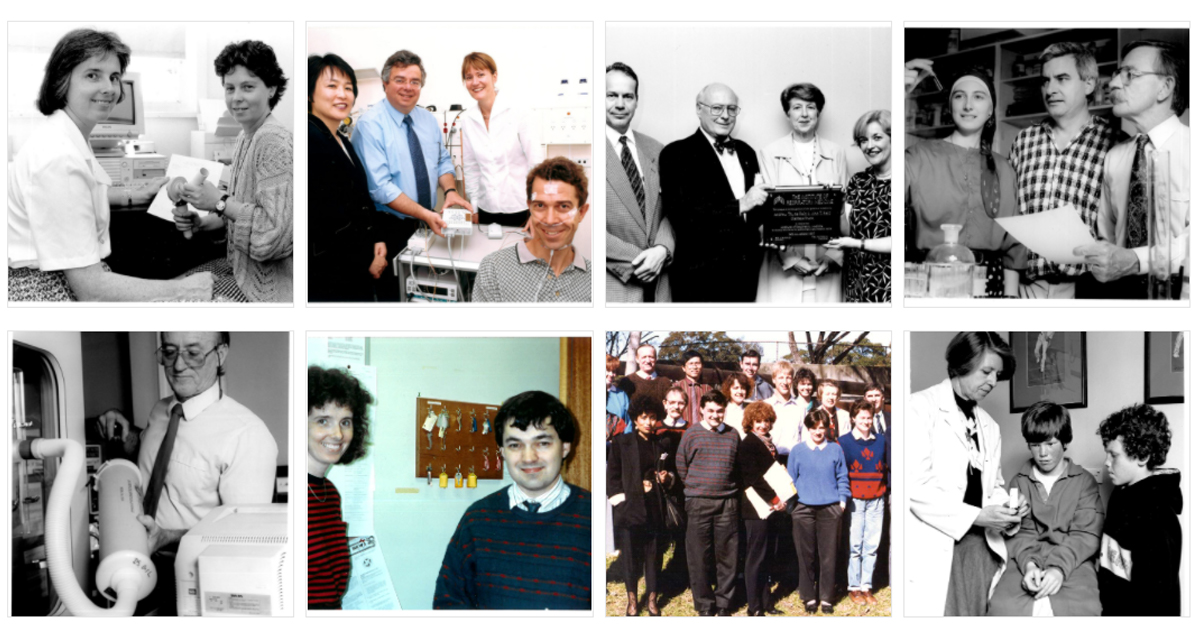 Recognise these faces? What about those clunky looking machines?
Take a trip down memory lane. View a selection of pictures from our 40 years.
View our 40th anniversary photos
Our story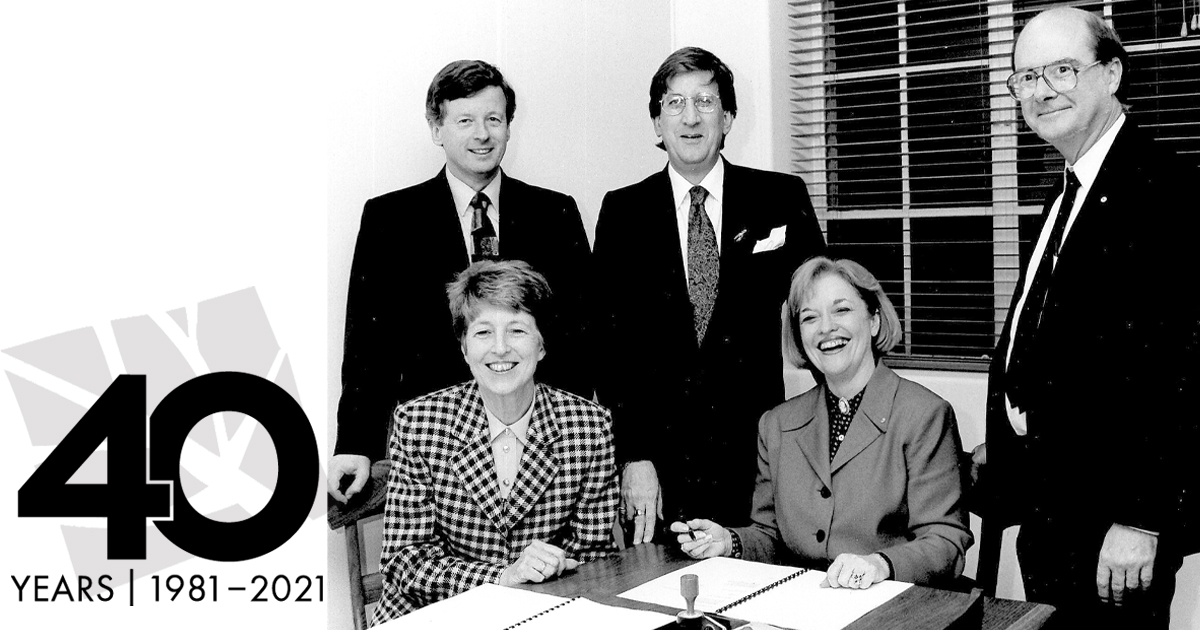 The Institute of Respiratory Medicine was incorporated on 16 June 1981.
Since then we've been renamed after our founder, Ann Woolcock, and have become a world-leading, award-winning specialist sleep and respiratory research centre.
Donate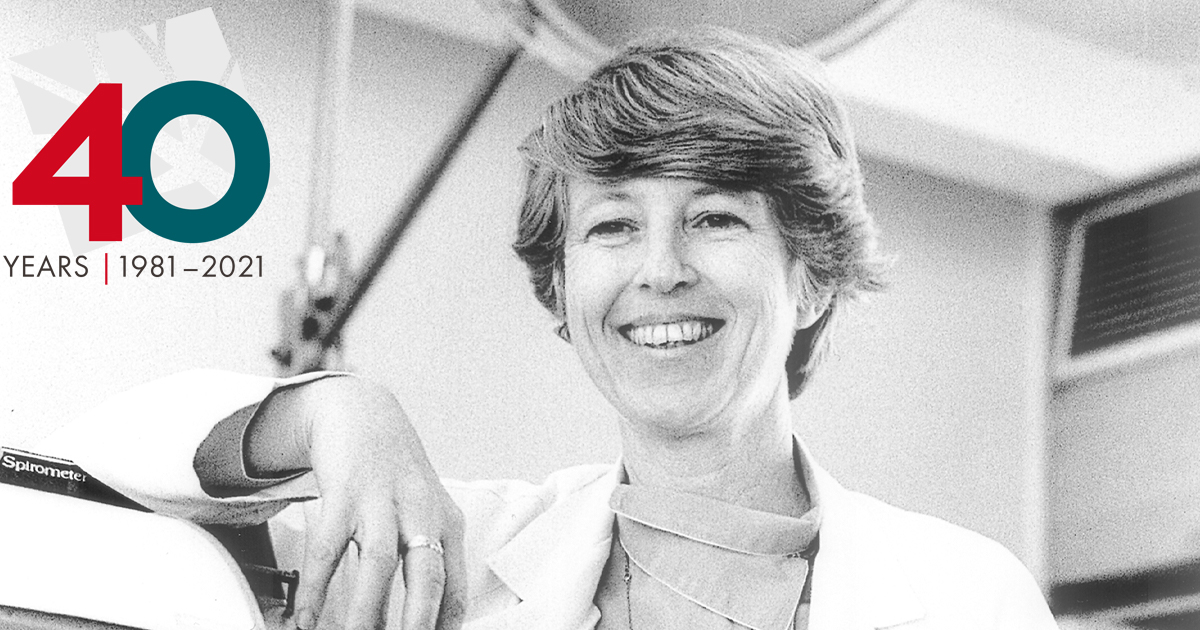 Our generous donors have contributed to our successes over the last 40 years.
You can help take our work to even greater heights by making a donation on our secure online donation form.
All donations over $2 are tax-deductible.
Be part of our continuing story.