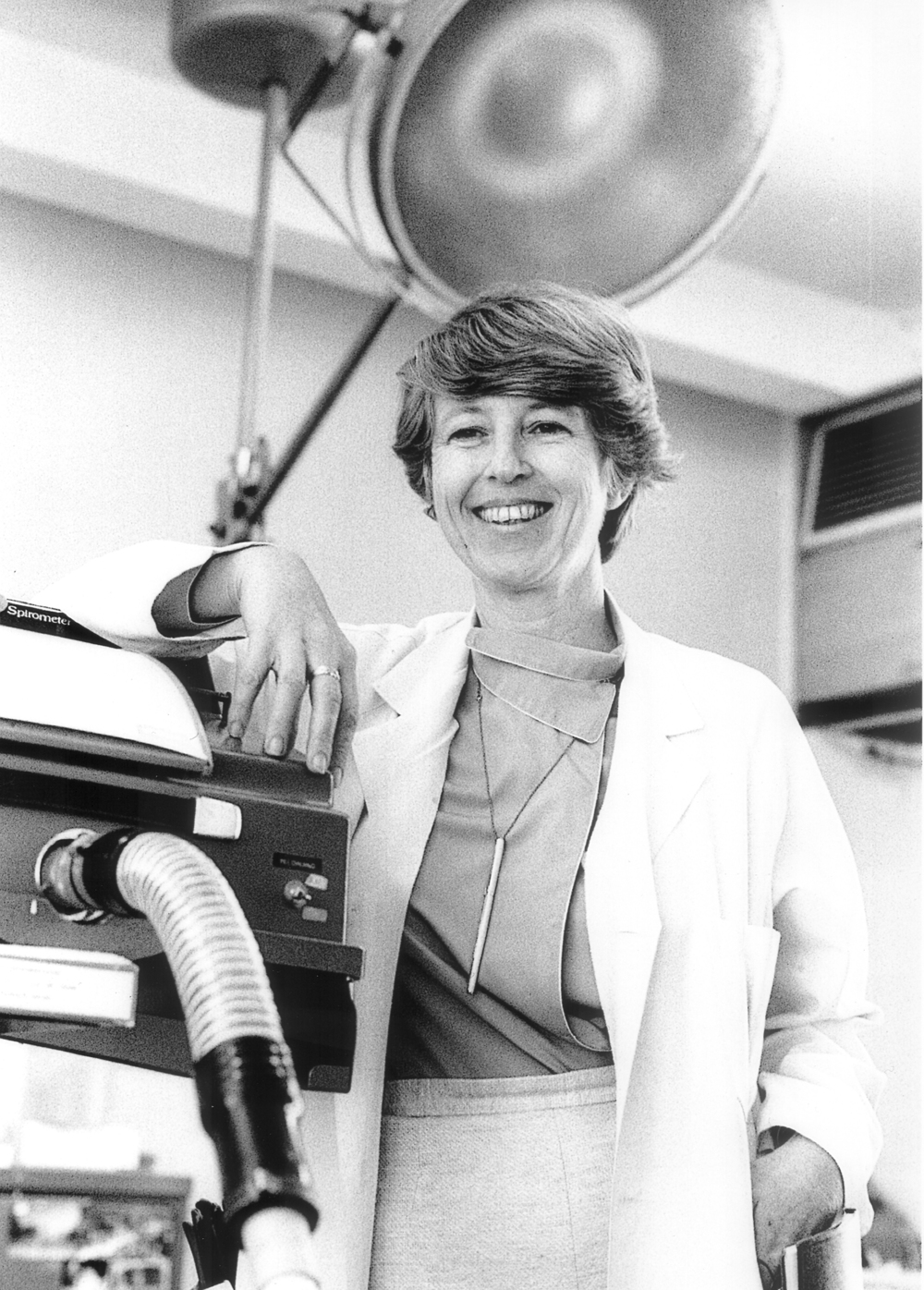 The late Professor Ann Woolcock (1937 – 2001) established the institute in Sydney in 1981 to become Australia's centre of excellence for respiratory research.
Originally called the Institute of Respiratory Medicine, the institute was renamed in 2002 in honour of its founder.
The Woolcock outgrew its first home at The Royal Prince Alfred Hospital, Camperdown and in 2008 relocated to the purpose-built laboratory and clinical complex in nearby Glebe where it remains today. The move was made possible with the generous support of the state and federal governments.
These days, the institute is structured as a not-for-profit company with strong campus partnerships throughout Sydney and throughout NSW, and a branch office in Vietnam where our research teams are dedicated to tackling asthma, COPD and tuberculosis.
In 2020 we celebrated our first 40 years. Check out some highlights and achievements from our first 40 years.
Click here to read an interview with Professor Woolcock in 2000.
The Ann Woolcock Lecture
The Ann Woolcock lecture is to promote medical research in respiratory health. The lecture is made possible by a donation from Glaxo Smith Kline Australia for an Ann Woolcock Endowment.
The purpose of the endowment is to provide the Woolcock Institute staff and associates with advanced skills and ideas through fostering an exchange of respiratory scientists and clinicians between the Institute and other Institutions outside Australia.
The Ann Woolcock Lecture series honours the contribution of Professor Woolcock to the research community. Invited researchers share their ideas with industry, policy makers, fellow academics, doctors, specialists and patients with a view to prompting new collaborations to improve respiratory health.
Past Lecturers:
2021: Professor Grant Waterer, University of Western Australia. How infection has shaped us and the world. Read a summary and watch the full lecture
2020: The Ann Woolcock Lecture was cancelled due to COVID-19.
2019: Professor Jeffrey Drazen, Editor-in-Chief, New England Journal of Medicine. How Medical Journals opened the war on smoking.
2018: Professor Derk-Jan Dijk, Professor of Sleep and Physiology, Director of the Surrey Sleep Research Centre and Director of Sleep Wake Research of the Surrey Clinical Research Centre at the University of Surrey. Chaos in our body clocks—a pathway to disease.
2017: Professor Dirkje Postma, Professor of Pathophysiology, University of Groningen, The Netherlands. COPD: A Disease With Many Faces.
2016: Professor Adnan Custovic, Clinical Professor of Paediatric Allergy, Imperial College, London. The many faces of asthma in childhood and adolescence: can we personalise treatment?
2015: Professor David Price. Optimum Patient Care.