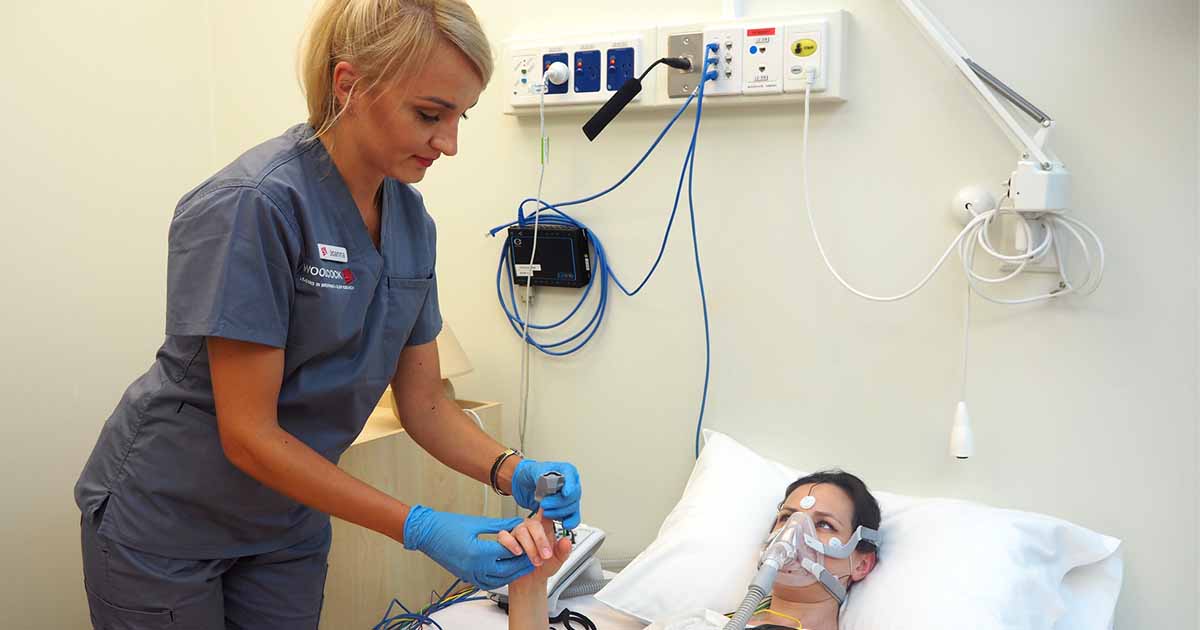 Casual Sleep Technicians – development opportunity
We're looking for Science, Medical Science or Nursing undergraduates and graduates interested in being trained to conduct sleep studies in our busy 14 bed research and clinical sleep centre.
Do you want to learn about sleep physiology and how to conduct overnight sleep study to diagnose various sleep disorders? The cost of three-week sleep technology training will be covered for successful candidates. On completion we will offer employment in casual, part-time or full-time roles at the highly acclaimed Woolcock Institute of Medical Research in Glebe.
Gain hands-on clinical experience while undergoing training with the opportunity to transition to a full or part time roles.
Woolcock Institute of Medical Research is a large and internationally renowned sleep research clinic. Our 14-bed research and clinical sleep unit centre includes a state-of-the-art 6-bed polysomnographic long-term intensive monitoring facility and noise research suite.
As sleep studies are usually conducted at night, applicants must be comfortable working between 7:30pm and 7:30am. We offer flexible work conditions, providing successful candidates the opportunity to work 1-to-3-night shifts per week.
Successful candidates will
have superior communication and people skills
be professional, confident, and friendly
have excellent organisational and time management skills
have high attention to detail and effective problem-solving skills
Benefits offered by employment at the Woolcock Institute
You will have the opportunity to work for the leading respiratory and sleep research organisation in Australia.
Vibrant Glebe location, easily accessible by public transport
Ongoing opportunities for professional development to keep up to date with current clinical practices in a rapidly developing arena
Remuneration
$462.30 per shift
$33.15 - $44.39 per hour for shift work Mon to Fri
Get in touch
If this opportunity sounds right for you, please do not delay in applying. We will be assessing all applications. If you wish to apply for this opportunity, please send us your expression of interest letter with a copy of your resume to woolcock.hr@sydney.edu.au. Please write to the same email address if you have any questions.
Please Note
The Woolcock Clinic is a health facility, and we are following the Public Health Orders: Healthcare workers will need to have received two doses of a COVID-19 vaccine to continue working for NSW Health or a Private Health Facility.
Share online