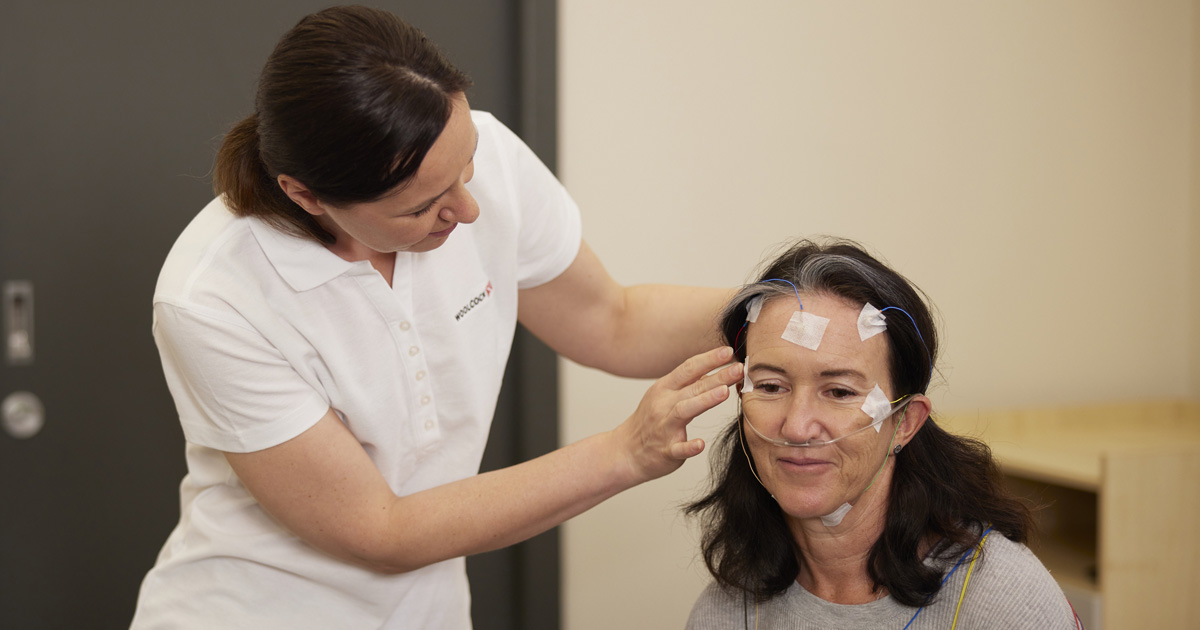 Become a Sleep Technician
MODULE 1: PERFORMING DIAGNOSTIC POLYSOMNOGRAPHY (A SLEEP STUDY)
Teacher/Coordinator: Roy Sweeney PGDipMedTech (Sleep w/merit) – University of Otago
We will run four courses in 2023:
6-22 March
1-17 May
4-20 September
6-22 November
If you are interested in attending a course, please email woolcock.training-school@sydney.edu.au
This entry-level module is designed to provide students with a comprehensive foundation in the performance of a diagnostic sleep study. At the completion of the course, students will be able to perform high quality diagnostic sleep studies in accordance with the world standard (American Academy of Sleep Medicine V2.5).
The course will cover the common diagnostic study types, application of electrodes, hardware and software operation, troubleshooting, as well as the monitoring of patients undergoing testing. Students will undertake classes exploring normal sleep and normal physiology during sleep and progress to coverage of common abnormalities seen during sleep, including brain function (EEG) abnormalities, respiratory problems (sleep disordered breathing), cardiac arrhythmias and movement disorders.
Students will gain experience with two polysomnography systems used widely throughout Australia and internationally, in the recording and analysis of sleep data:
Compumedic Grael 2
Philips Respironics G3
Learning material will be presented via lectures/tutorials and overnight practical sessions. Upon conclusion of the module, students will be required to confidently and efficiently provide full diagnostic Polysomnography (PSG) service for two patients per night. Successful completion of this module will enhance students' employability in private and public sleep laboratories/clinics and sleep research centres.