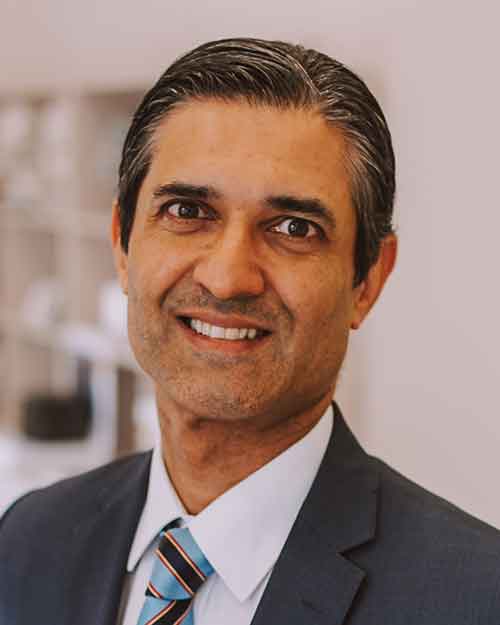 Dr Dev Banerjee

MBChB BSc Hons MD FRCP(UK) FRACP
Sleep Physician
Dr Dev Banerjee is an experienced Sleep Physician and is currently the Medical Director at the Woolcock Clinic. He previously was a Respiratory and Sleep Physician at the St Vincent's Hospital, Darlinghurst in Sydney. He graduated in Medicine from the University of Leeds, UK with extensive training in Sleep Medicine in the UK and Australia. Between 2004 and 2013, he was a Senior Consultant Physician in Sleep Medicine at the Birmingham Heartlands Hospital and Senior Research Fellow at Aston University between 2009 and 2013 in the UK. His academic interests have been in the role of obesity in sleep apnea, and the clinical manifestations of Non-REM parasomnias (sleepwalking).
He has an interest in corporate sleep health with previous health workshops at Apple Australia, Lend Lease, Commonwealth Bank of Australia, and Bauer Australia and has experience in Occupational sleep medicine, especially screening sleep disorders in Truck and Train drivers. Other roles include providing sleep advice regularly on TV (Channel 7 and 10) radio and newspapers. He has previously provided assistance to Victoria and New South Wales Courts as a medicolegal expert in sleep automatism. He lives with his wife (Paediatrician at the Children's Hospital at Westmead), two teenagers and a Groodle in the Upper North Shore and regularly likes to relax with a macchiato.
Book an appointment
Please complete the form below and a member of our team will contact you shortly. Alternatively, call us on 02 9114 0000. Please ensure you have a referral from your doctor. To download a referral form, click here.

Please note that the Woolcock Clinic is a fee-charging clinic and fees are charged at the doctor's discretion.